On May 13, 2023, the City of Nashville partnered with the U.S. Fish and Wildlife Service and local organizations to launch Nashville's First Urban Bird Treaty Designation.
The Urban Bird Treaty affirms Nashville's commitment to conserving bird habitat, reducing hazards to birds, and engaging our city's residents and guests about the importance of birds and conservation.
As part of a World Migratory Bird Day Festival, on May 13, 2023, at Shelby Bottoms Nature Center, Mayor John Cooper joined Monique Odom, Director of Nashville Metro Parks, Dr. Bill Uihlein, Assistant Director for the Office of Conservation Science and Innovation for the U.S. Fish and Wildlife Service, Laurel Creech, State Director of The Nature Conservancy in Tennessee, and Brandon Wear, Deputy Director of Field Operations for the Tennessee Wildlife Resources Agency to sign the Nashville Urban Bird Treaty designation. The treaty designates Nashville as an Urban Bird Treaty City, the first city in Tennessee to achieve this distinction.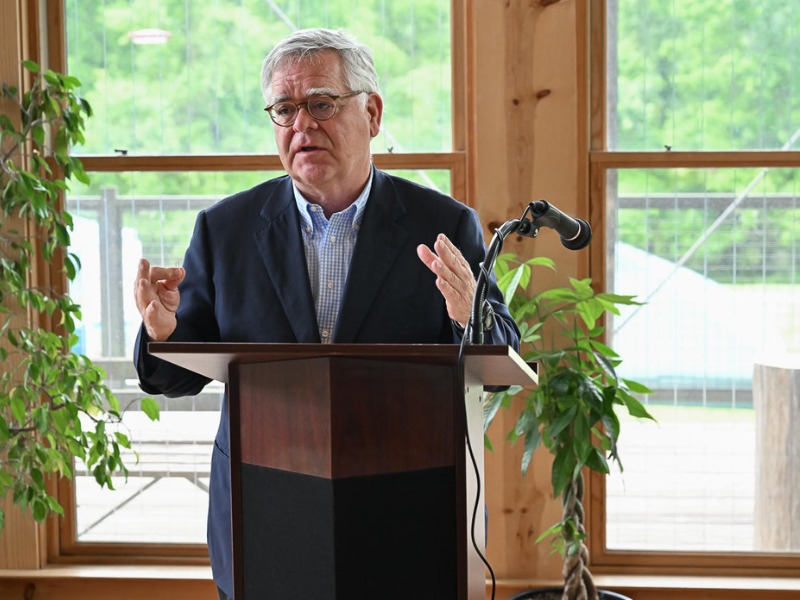 The goal of the Urban Bird Treaty program is to conserve urban habitat for birds, reduce hazards to birds, and educate and engage urban communities to care and conserve birds and their habitats. The treaty between the City of Nashville and the Service acknowledges the importance of collaborative, local efforts to conserve birds and their habitats, and the benefits that come with those efforts to improve the health and well-being of Nashville's residents and guests.
The effort to secure the official Urban Bird Treaty designation was a collaborative, joint effort between the Mayor's Office, Nashville Parks and Recreation, The Nature Conservancy, Tennessee Wildlife Resources Agency, and the Friends of Warner Parks. This core group engaged dozens of agency and organization partners to identify key needs and opportunities to make Nashville a healthier and greener city for both birds and people as part of a Nashville Bird Agenda. This agenda lays out a series of goals, objectives, and actions consistent with the Service Urban Bird Treaty's mission and vision, but also consistent with Nashville's desire to be a more resilient and sustainable city for people and nature.
"The Service is proud to designate Nashville as the 31st Urban Bird Treaty city," said Mike Oetker, acting Regional Director for the Service. "We thank Mayor Cooper, Nashville Parks and Recreation, The Nature Conservancy, Tennessee Wildlife Resources Agency, and the Friends of Warner Parks for their dedicated leadership in connecting Music City with the greater natural world. Our collective national love for the outdoors inspires this type of commitment, and we greatly appreciate their efforts."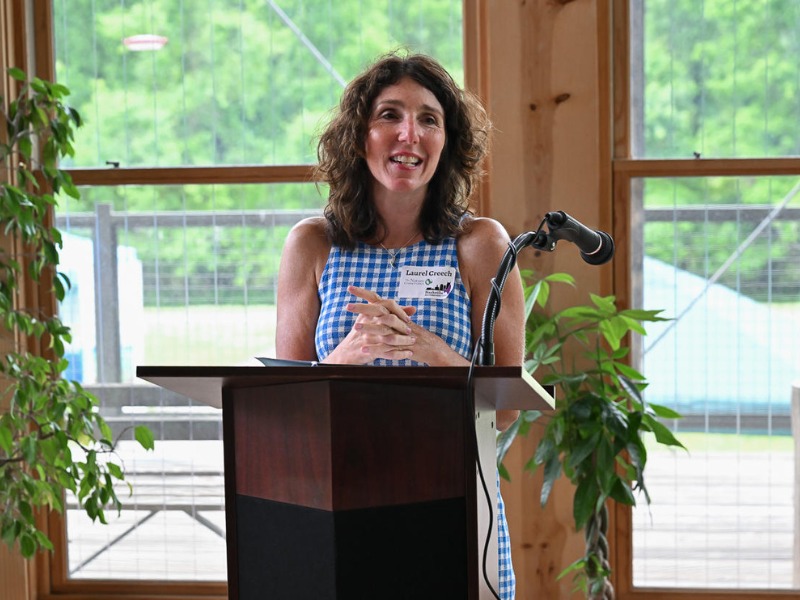 Today, more than half of the world's population lives in urban settings, and that proportion is projected to significantly increase over the next several decades. To thrive, Nashville must coexist with nature and make it part of our city. Birds are great ambassadors to connecting people with nature and are an integral part of our backyards, our parks, our entire city landscape. For many people in urban areas, birds represent their most frequent contact with wildlife. Birds are also important indicators of the health of our environment. Habitats such as forests, meadows, rivers, and wetlands support birds and provide important societal services such as flood control, groundwater recharge, pollutant filtration, air and water quality control, and carbon sequestration. Given that, the importance and urgency of the Nashville Urban Bird Treaty efforts cannot be understated.
In North America, there are 2.9 billion fewer breeding birds than there were in 1970 as landscapes across the continent continue to lose their ability to support bird populations. Urban landscapes and communities have important roles to play to reverse these bird population declines. Cities can become safer, healthier places for birds and other wildlife with committed partners that are fostering environmentally aware communities dedicated to conserving bird habitats and reducing environmental hazards.
"We are proud to announce our commitment to become an Urban Bird Treaty City. In partnership with the Urban Bird Treaty City Program, our local team of dedicated partners will work to improve migratory bird habitat conservation, hazard reduction, community education, and engagement. These efforts will not only benefit migratory birds; they also will increase awareness of the City's birds and habitats and how essential they are to the welfare of Nashville's residents and visitors," said Mayor Cooper.
"Metro Parks has been the leader in the field of environmental education, conservation, and outdoor recreation for 50 years and we've been conducting bird banding research for 40. Our Nature Centers provide quality environmental education to raise awareness and foster respect, enthusiasm, and stewardship for migratory birds and their habitats. We will continue to educate the public on the immeasurable value of protecting our environment and all creatures great and small," said Metro Parks Director Monique Horton Odom.
"As Nashville grows, it is important to balance a strong economy with preservation of natural resources, minimizing environmental impacts, ensuring environmental inclusion and equity, and improving the quality of life, "said Laurel Creech, State Director of The Nature Conservancy in Tennessee. "The Urban Bird Treaty program will play a significant role in meeting these goals. Nashville's Bird Agenda will build upon our community's programs and activities to ensure our city is safe and welcoming for birds and engaging for all communities. We appreciate the work our partners have done in helping us to get to this point and we look forward to working with them moving forward."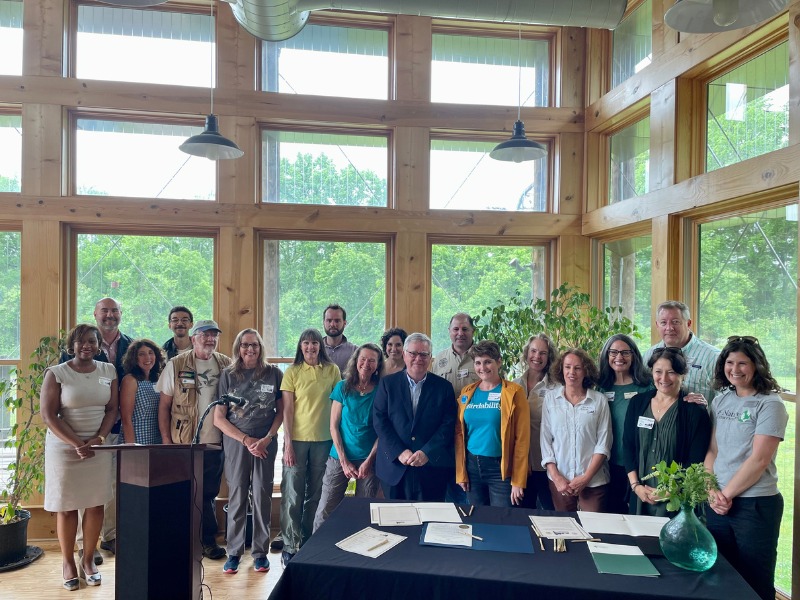 ---
For the past 9 months, the Friends of Warner Parks' BIRD Program has been a part of a small core team consisting of The Nature Conservancy, Bird Safe Nashville, Metro Parks, the Mayor's Office, and Tennessee Wildlife Society to make this designation happen. Our BIRD Program Coordinators will be working with partners to implement the goals outlined in this treaty over the next five years. Stay tuned!