Guided Tours & Accessibility
Join a group tour and explore some of Warner Parks' most special features
Golf Cart Tours of the Historic Allée Steps
Fridays from 11:00 a.m.-12:00 p.m.
Committed to making the parks accessible to everyone, Friends of Warner Parks offers golf cart tours traversing a 1.6 mile loop surrounding the almost endless cascade of limestone and stairways that make up one of Nashville's most important public spaces—the iconic Allée at the entrance of Percy Warner Park. We are grateful to the Nashville Predators Foundation for making this possible. 
Location: Tour attendees meet at the Percy Warner Golf Course located at 1221 Forrest Park Drive, Nashville, TN 37205.
Tours are free, but we do require registration.
Email Us to Register For A Tour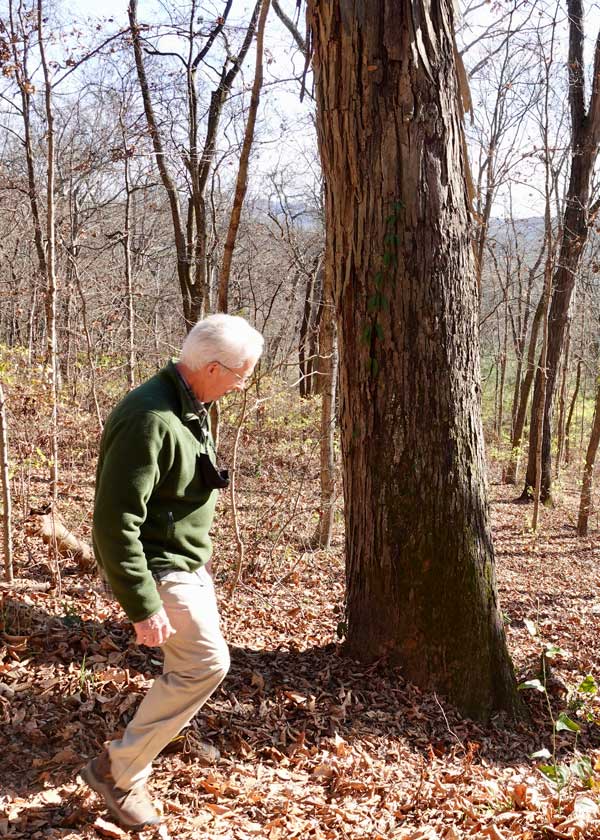 An undisturbed ecosystem within Warner Parks, Hill Forest is one of the largest protected tracts of uncut forest within an urban setting across the United States. A pristine 225-acre nature area filled with 200-year old oak trees and other old growth species, we account for every footstep taken on the precious grounds. While access to the property is limited by permit to a small number of visitors each month, guided programs led by trained staff and volunteers offer extra special opportunities to discover the wonders of Hill Forest for yourself.
Due to the fragile nature of the grounds, hikes are not offered during summer months and can be postponed due to rainfall or heavily saturated soil.
Bring a blanket, picnic dinner, and mocktails for a romantic get-away in the rolling hills of the Burch Reserve.
Drop by the Warner Park Nature Center to explore with a Naturalist. Emphasis on discovery, observation, and connecting with nature.
Come observe licensed banders from our BIRD Program manage our bird banding station and carefully catch, band, and release birds.
Stay in Touch With Your Friends