MARIANNE AND CHARLES LEACH TREE TRUST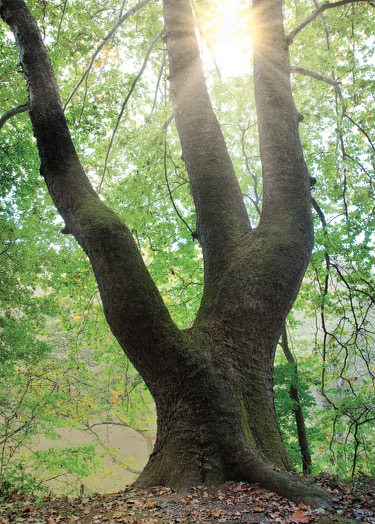 Due to the grave threat of the Emerald Ash Borer disease (an invasive beetle infestation sweeping across the country), 15% of Warner Parks' canopy is projected to be lost, offsetting not only the pristine landscape of the Parks but the entirety of the biodiversity and life cycle of flora and fauna.
When thinking of the legacy they would like to establish in their community and in perpetuity, Marianne and Charles Leach wanted to ensure the sanctuary they have always sought and received in Warner Parks forever remained. 
Four Ways To Grow Your Support
Plant a Tree
Give $1,500
Choose from a variety of native species, including Eastern Redbud, Flowering Dogwood, Sugar Maple, Northern Red Oak, and more*.
Plant a Shrub
Give $1,000
Choose from a variety of native species, including Buttonbush, St. John's Wort, Elderberry, and more*.
Plant 10 Native Seedlings
Give $50
We plant these as protective buffers for our waterways and to restore our forest's ecosystems after invasive plant removal or after invasive insects create gaps in our tree canopy.
Support Tree Planting & Care
Give Any Amount
Donations big and small can be gifted to the Tree Trust program to support tree planting and care throughout the park.
*If we are unable to honor a specific species request due to lack of availability or inappropriate site conditions, we will work with you to find an acceptable alternative before planting.
A Gift that Keeps on Growing
All Tree Trust trees and shrubs include a plaque and inscription with the name of a donor or honoree. Your tree or shrub will be watered regularly for the first three years, be guaranteed for five years, and continue to receive general care throughout its life.
Support Our Sanctuary in the City
More Ways to Support Warner Parks
Stay in Touch With Your Friends