Our Initiatives and Impact
We Preserve, Steward, and Protect Warner Parks—With Your Help
Watch & discover the community that
protect Warner Parks
Honoring the Past. Protecting the Present. Ensuring the Future.
Friends of Warner Parks is a local conservation organization and a 501(c)(3) nonprofit dedicated to the preservation, stewardship, and protection of the 3,195 acres that make up Nashville's beloved Warner Parks. 
In a close public-private partnership with Metro Nashville Parks and Recreation, we are dedicated to protecting the natural and historical integrity of the Warner Parks by overseeing comprehensive land and resource management, maintaining and enhancing its historic features, and promoting educational programs that inspire a connection to nature and appreciation of the Parks.
We exist to ensure the preservation, stewardship, and protection of our Sanctuary in the City through the following initiatives:
Historic Site Restoration
Preserving, protecting, and funding careful restorations of historic park features
Wildlife Research & Education
Trail Maintenance & Preservation
Preserving 60+ miles of Warner Parks trails, landscaping, and infrastructure
Natural Resource Management
Overseeing urban forest restoration, watershed health, and invasive plant control
Expanding the footprint of Warner Parks to protect more of Nashville's natural landscapes
Community Engagement & Recreation
Hosting unique events to ignite public engagement and foster a love for nature in our communities
Eradication of Invasive Plants
In partnership with Metro Parks and Invasive Plant Control, we have eradicated 683 acres of invasive plants throughout Percy and Edwin Warner Parks as part of a comprehensive seven-year plan for the complete removal and maintenance of invasive plant species in the Warner Parks.
This is a core project of our It's My Nature Capital Campaign and is of the utmost importance to the longevity of Warner Parks—reestablishing the biodiverse ecosystem, and returning our beloved forest to its original glory—for the benefit of 1M+ annual park visitors and the native wildlife, trees, and flowers that call them home.
#InvasiveFreeWP on Instagram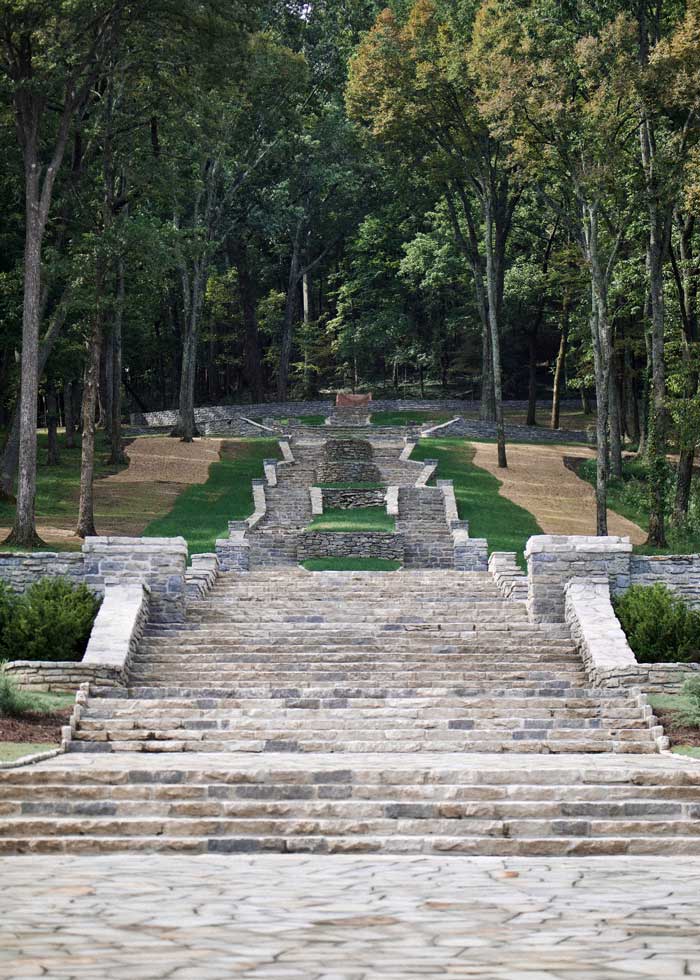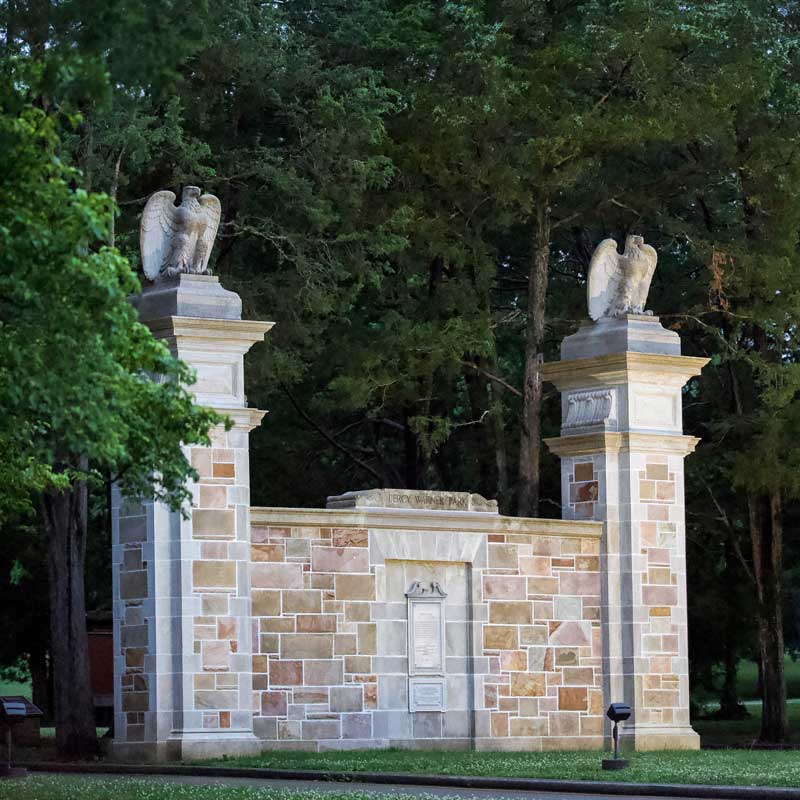 2020 Historic Allée Restoration
Designed by Bryant Fleming, built in 1936, and listed with the National Registrar of Historic Places, our $15 million It's My Nature Capital Campaign funded a careful and detailed Allée restoration in 2020.
In addition to the iconic steps, the on-site World War I Memorial, additional stonework, and surrounding landscaping were all included in this monumental restoration. Watershed and erosion issues and damage due to aging and overuse were addressed, and our beloved Allée reopened in September 2020.
Restoration of Iconic Sandstone Gates
In 2017, celebrating the 90th Anniversary of Warner Parks and 30th Anniversary of Friends of Warner Parks, we launched a $190,000 fundraising initiative to completely restore the sandstone gates at the Belle Meade Entrance of Percy Warner Park.
Preservation of Historic Picnic Shelters
The Warner Parks Picnic Shelters are highly used architectural artifacts of the Works Progress Administration (WPA), a program created as part of the New Deal in the height of the Great Depression.
WPA work can be found in our stone pillars, the roads, bridle paths and hiking trails, but the most notable legacy of the WPA era is the nearly 40 picnic shelters throughout the Warner Parks, built with materials found onsite: lumber from sassafras and easter red cedars and limestone from the quarry in Edwin Warner Park.
In 2013, Friends of Warner Parks invested over $500,000 towards the preservation of the Warner Parks historic shelters, honoring the detail and craftsmanship with which these unique shelters were built. 
Edwin Warner Park Shelters & Maps
Percy Warner Park Shelters & Maps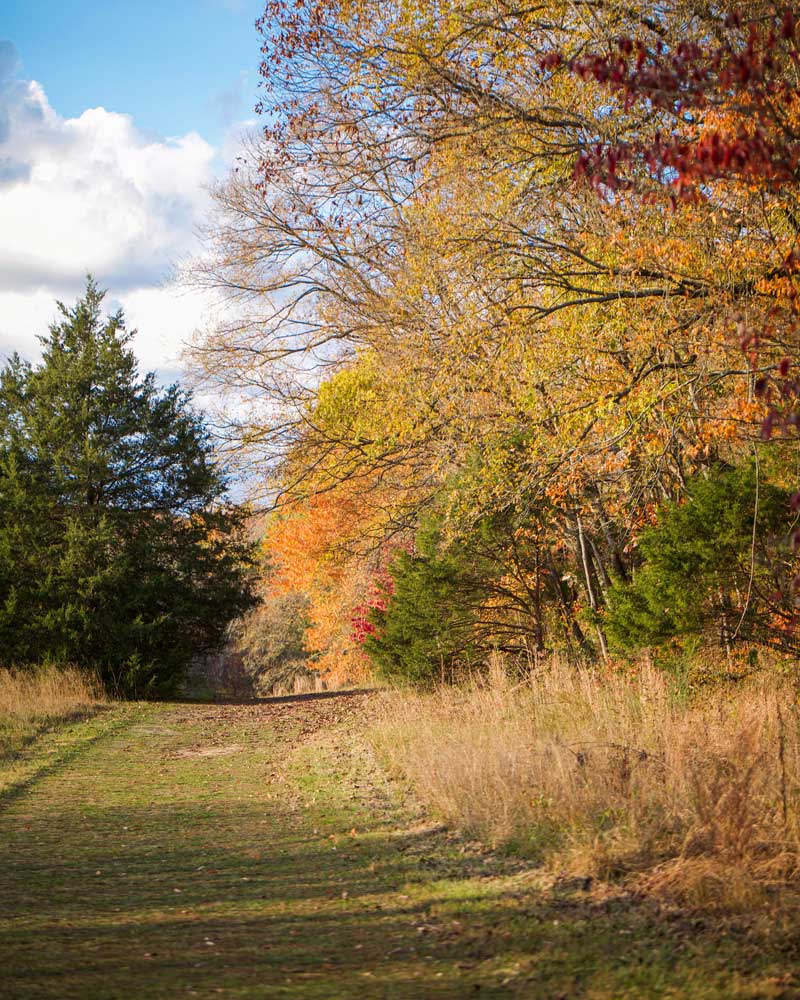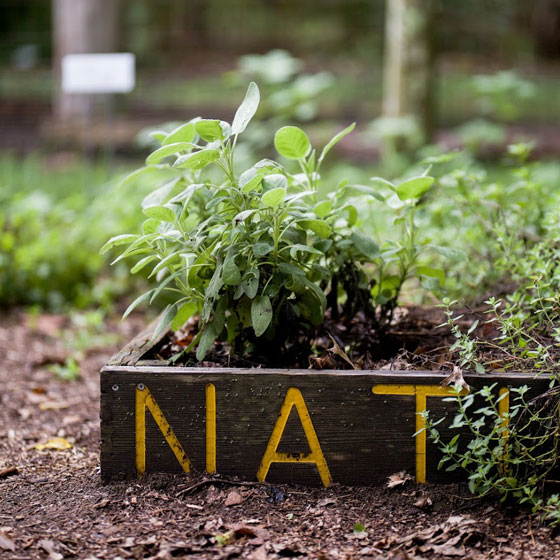 Acquisition of Hill Forest and Burch Reserve
Continuing the legacy of our founding visionaries, Friends of Warner Parks embraced the opportunity in 2004 to acquire additional land and guarantee nearly 500 acres—including an old growth forest—were forever safe from the threat of commercial development.
In partnership with Metro Parks and with the generosity of the Lucius E. Burch III family and others, a total of $15 million was raised, bringing the Burch Reserve and Hill Forest into the fold of Warner Parks, boasting natural habitats, undisturbed vistas, and unique recreation opportunities.
2023 Season Passes
Join us for the entire Full Moon Pickin' Party season at a discounted rate! Adult and Youth Season Passes are available until May 19th. 
Stay in Touch With Your Friends