Donate Your Time, Energy, And Talents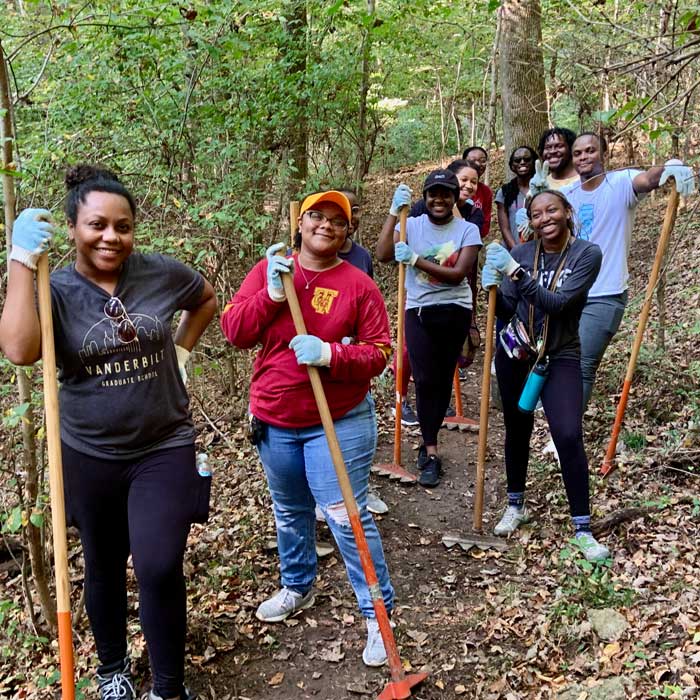 Calling all Park Protectors—help sustain the integrity and biodiversity of our Warner Parks
From gardening to stream cleanup, office work to trailwork, fieldtrips to park tours, we offer opportunities for individuals and groups alike to roll up their sleeves and go to work on behalf of the trails, the birds, the plants, and all the wonders of nature that are Percy and Edwin Warner Parks.
Getting Started Is Easy—Here's How:
Step 1: Apply
First-timers only. If you've volunteered before, you can skip this step and login to Volunteer Impact directly instead.
Step 2: Connect
Our Volunteer Coordinator will be in touch.
This phone or Zoom meet-and-greet usually takes 15-20 minutes, and gets you ready for action. 
Step 3: Onboard
Attend additional training sessions with our team as required.
Sometimes training is required, and if that's the case, details will be provided.
Upcoming Volunteering Events
Stay in Touch With Your Friends
Sign up to get Friends of Warner Parks bi-weekly NATURE NEWSletter, plus event updates and more in your inbox.