discover a new adventure in warner parks
Calling All Campers—Spend Your Summer Outside at WPNC
Each summer, Nashville youth immerse themselves in nature through several week-long camps—full-day or half-day options—led by Warner Park Nature Center staff and naturalists.
Naturalist Camp registration opens at 12 a.m. on Thursday, January 26, 2023.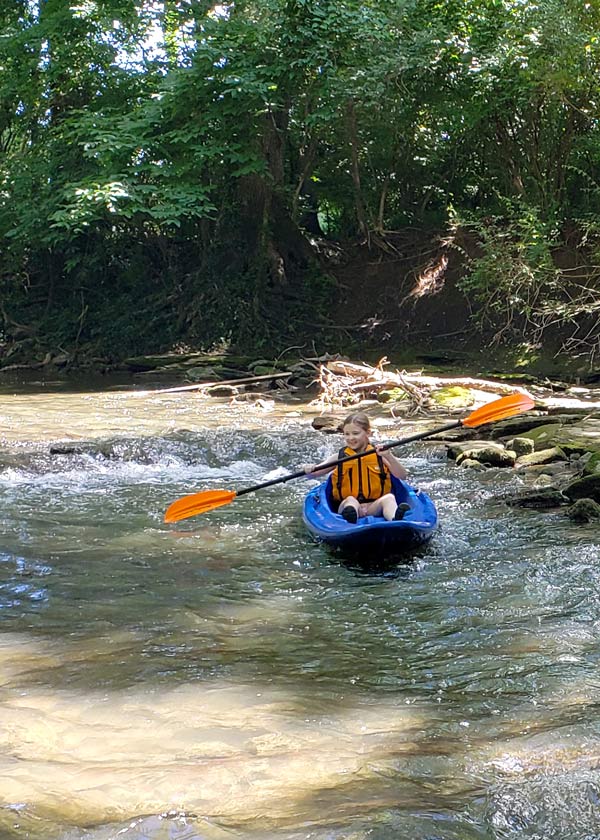 Summer 2023 Naturalist Camp Details
Half Day Camps
Ages 6 – 7
$200 per week
Monday – Friday, 8 a.m. to Noon
Full Day Camps
Ages 8 – 10
$350 per week
Monday – Friday, 9 a.m. to 4 p.m.
Campers may register for no more than 2 sessions per summer.
Campers must meet the age requirements listed, prior to the first day of camp.
Camp must be paid in full upon registration.
Please refer to our FAQ for more information on cancellation policies. To join the waitlist, email wpnc@nashville.gov.
Scholarships are available; contact wpnc@nashville.gov for more information.
Ages 6-7 | Half Day Camps
Monday – Friday | 8 a.m. to noon
Discover nature and all the fun ways we can interact with it! Campers will explore the wild in many exciting ways including playing with mud, building forts with limbs and vines, and searching for animals big and small. Every day will be spent using the tools of a naturalist to explore the forest, fields, creeks and ponds through nature hikes, creek walking, and outdoor play.
Cost: $200 per week
Sessions:
June 12 – 16, 2023
June 19 – 23, 2023
July 10 – 14, 2023
July 24 – 28, 2023
Ages 8-10 | Full Day Camps
Monday – Friday | 9 a.m. to 4 p.m.
If you love nature and adventure, this is the camp for you! Campers will explore the Little Harpeth River, build nature forts, cook over a campfire, hike up creek beds and hill sides, and more during this week of camp! We will also build naturalist skills as we wander and investigate the forests, fields, ponds and waterways of the Park.
Cost: $350 per week
Sessions:
June 5 – 9, 2023
June 26 – 30, 2023
July 17 – 21, 2023

Stay in Touch With Your Friends