Running, Hiking, and Biking
Pedestrian-Friendly, Pet-Friendly Trails in Warner Parks
Percy and Edwin Warner Park Offer 60+ Miles of Scenic Trails
Visitors can enjoy miles of pet-friendly trails and paved roadways throughout the parks—perfect for walking, hiking, biking, and running—including 8 miles of professionally constructed mountain biking trails, and 10+ miles of dedicated bridle paths.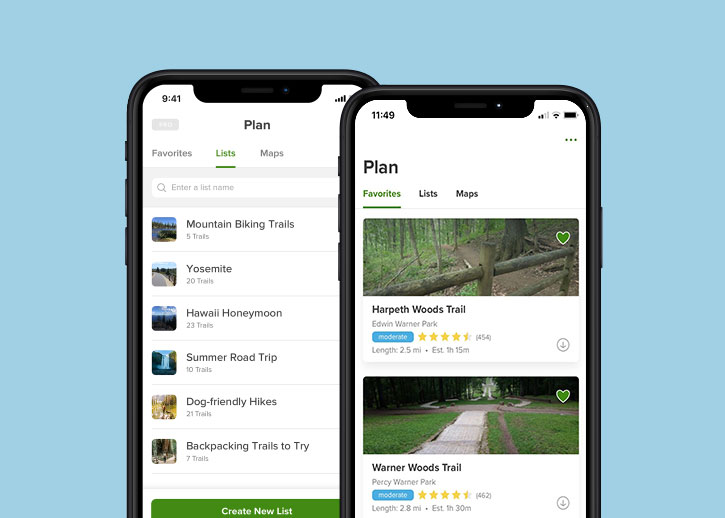 Never Get Lost with Alltrails
Find everything you need to know, including directions and trail reviews, by downloading the Alltrails app and creating a free login.
Download and print trails map
Trails in Percy Warner Park
4.5 Mile Loop | Moderate
The trail winds up and down wooded hills and hollows, crosses several springs and open meadows, and offers hikers an opportunity to see the wide variety of plants and animals found in Percy Warner Park.
Access: Deep Well or Chickering Road
Usage: Walk, hike, bike
This ancient path was first used by Native Americans, and later, early European and American explorers and traders to travel between what is now Nashville and Natchez, MS. You can follow this path along portions of the Cane Connector and Harpeth Woods trails in Edwin Warner Park.
Access: Warner Park Nature Center
Usage: Walk, hike, run
1.6 Mile Loop | Easy
The iconic Allee Steps at the Belle Meade Entrance to Percy Warner Park are encircled by a paved loop, also closed to vehicle traffic. Pause at the top for a picturesque view of Belle Meade Boulevard and beyond.
Access: Belle Meade
Usage: Walk, run, bike
2.5 Mile Loop | Moderate
This trail traverses ridges and valleys through the interior sections of Percy Warner Park. Climbing Farrell Road and walking through the "Buggy Bottoms", this trail also offers hikers an opportunity to experience a breathtaking view of downtown from Luke Lea Heights in addition to Bellemeade Boulevard from the top of the historic Allée steps.
Access: Belle Meade Entrance or Deep Well
Usage: Walk, hike, run
5.8-11.2 Miles | Moderate
These two beautiful paved loops wind up hills and around mossy ridges as it weave through Percy Warner Park . Closed off to vehicle traffic, these roadways are popular with walkers, runners and cyclists alike while providing stroller-friendly accessibility. Signs clearly designate when to take the interior 5.8 mile loop or opt for the wider 11.2 mile route. Take the short spur that marks Luke Lea Heights for the best overlook of Downtown Nashville!
Access: Deep Well, Belle Meade, or Chickering Road
Usage: walk, bike, run
Trails in Edwin Warner Park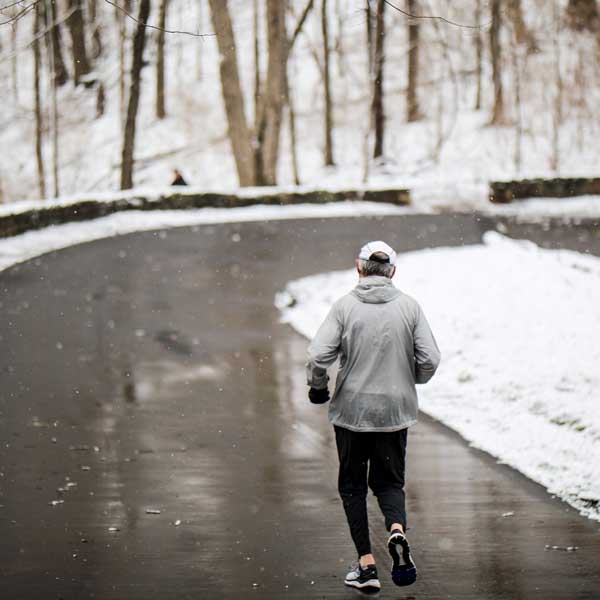 Did You Know?
Warner Parks Have 30+ Miles of Walking Trails!
With 17 miles of designated hiking trails and 20 + miles of paved road, there are plenty of paths to choose in Warner Parks.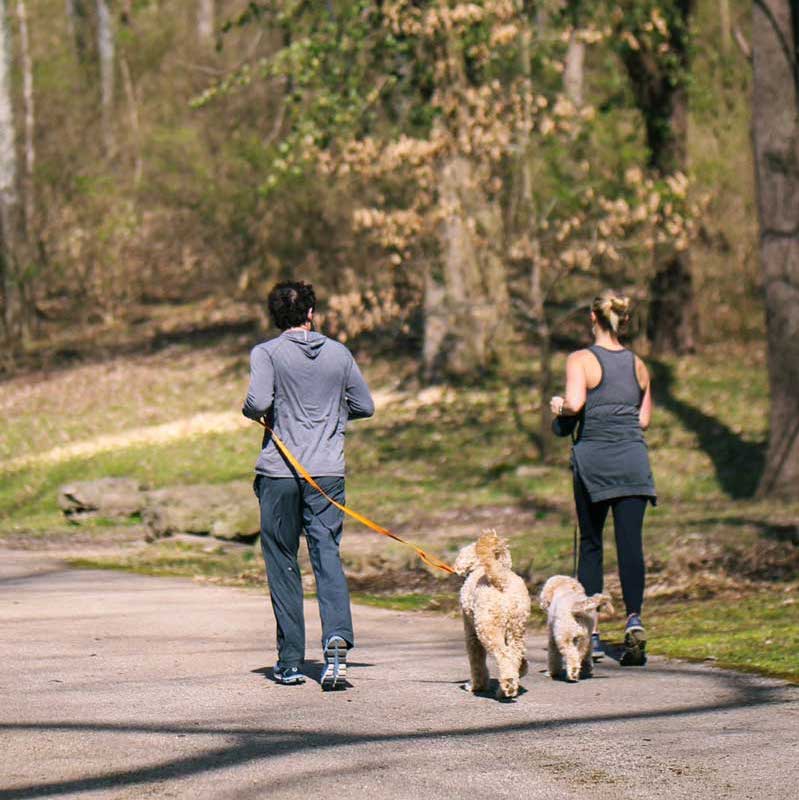 Did You Know?
Warner Parks Have Two Tree Trails—One in Percy Warner and One in Edwin Warner Park.
The Tree Trails were originally established in 1996 by Naturalists Margo Farnsworth and Judy Dulin, who wrote a comprehensive interpretive booklet detailing identification tips and noteworthy information about each tree.
Warner Parks Equestrian Trails
Dedicated Bridlepaths for Horseback Riding
Three trails in Percy Warner Park—Old Beech Trail, Indian Springs Cut Off, and Old Well Cut Off— are vehicle-restricted and perfect for riding. Trails are open to the public and B.Y.O.H.  (Bring Your Own Horse).
Stay in Touch With Your Friends
Sign up to get Friends of Warner Parks bi-weekly NATURE NEWSletter, plus event updates and more in your inbox.