On Thursday, October 5th, we celebrated the finished renovations to the Percy Warner Golf Course and were joined by legendary sports commentator and Nashville resident Jim Nantz for the celebration and ribbon-cutting ceremony.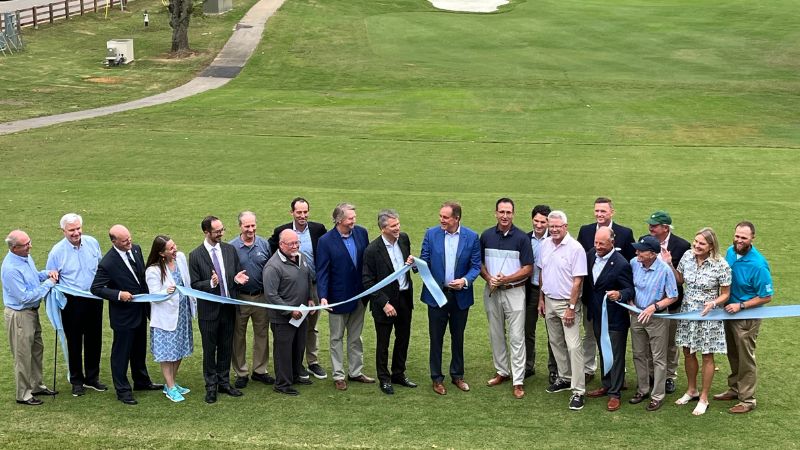 "This is a game that has a soul. It means something. It's not just a golf course," said Jim Nantz at Thursday's celebration. He continued, "it's a symbol of this great town that I'm so grateful to be accepted in and to have so many new friendships. It's a city that operates unlike anything else I've seen in the country. I may be as exposed to [mid-sized] cities, major cities, more than anyone. My life is primarily on the road. There is nothing that beats this city and what we have here. It's not even close. When I see that we invest in our future, through this parcel of land, it's not golf. We're paying it forward here. We're giving people a chance to come out here and dream– [a place to] try to figure out how to live a good life, a civilized life, a life filled with etiquette and kindness, all the things that golf runs in perfect harmony with. Thats what we have here in this community at this ribbon cutting here today."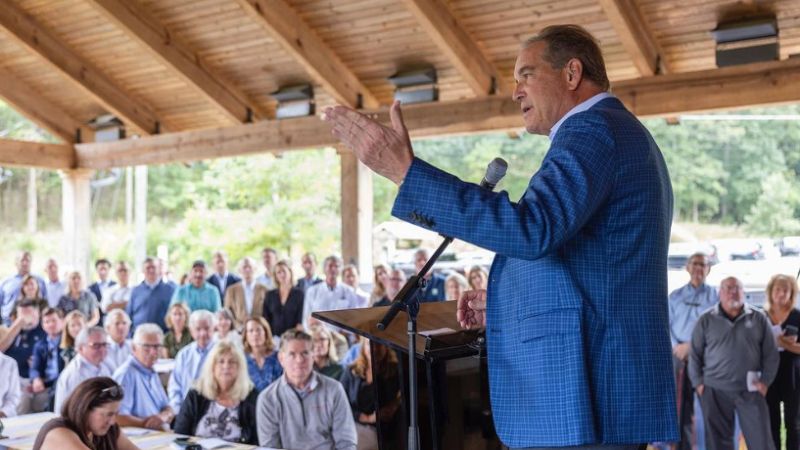 Percy Warner Golf Course opened in 1937 as Nashville's second public golf course. Throughout its 84-year history, the course has been credited to introducing more people to the game of golf than any other course in Nashville – including 2012 FedExCup champion Brandt Snedeker.
Led by esteemed architect Bruce Hepner, this year-long renovation included the installation of new irrigation and one modern green complex, expansion of tee boxes and bunkers, creation of a one-of-a-kind short-game practice area, and the restoration and management of surrounding woodlands.
"This is the every man's golf course. That's what we thought about when we built it. We designed it so [that] it's playable, maintainable, challenging, and accessible at the same time. We built it for everyone," said Hepner.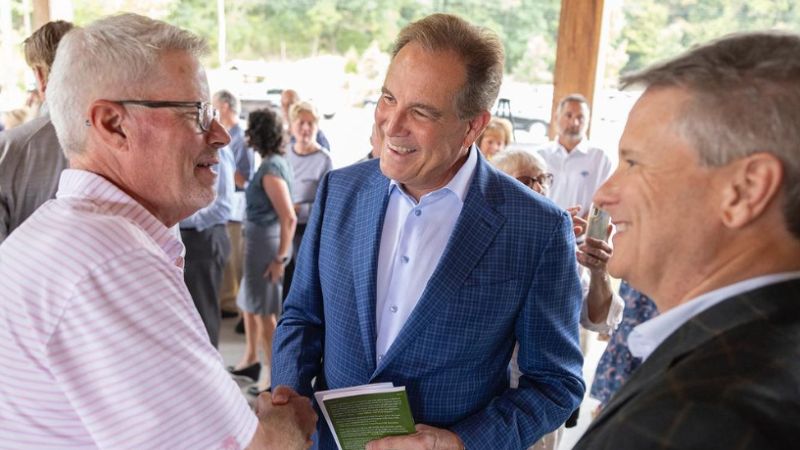 In partnership, Friends of Warner Parks, the Tennessee Golf Foundation, and Metro Parks have transformed the Percy Warner Golf Course for both the betterment of our Parks and our Nashville community.
"This is what can happen when like-minded groups can get together and focus on a problem. It's not just about golf, it's about the community, the parks, the beautification of the area….and in our world, the golf world, it's about the core values of golf. I think the core values of golf are the core values of life," said Jim Seabury, Chairman of the Tennessee Golf Foundation.
This public-private partnership successfully harnessed $2.5 million for course renovations and improvements.
Although restorations are complete, the course is not set to open for public play until June of 2024 when the new grass has filled in.
"We need warmer weather for all that needs to be filled in with the new greens. We want the course to be perfect", said Hepner.
The course clubhouse is also under renovation and is expected to open in the coming months.
---
We are grateful to this community for their generous contributions and commitment to investing in our Parks and public courses.
In particular, we would like to thank the Percy Warner Golf Course Restoration Committee:
Tara Armistead
Jane Avinger
Brad Blevins
Brandon Denton
Wayne Evans
Kevin Forte
Jenny Hannon
Bruce Hepner
John Holmes
Tom Hooper
Crews Johnston III
Phil Luckett
Jackson Moore
Jim Nantz
Bond Oman
Ron Samuels
Jim Seabury
Stuart Smith
Tom Steele
Whit Turnbow
Bo Tyler
Govan White
We want to give a special thank you to these project partners:
Rick Carlton
Collier Engineering
CT Consultants
Elite Land Management, LLC
Jim Fyke, in memory
Mike Halloran, Contractor
Hepner Golf Design, LLC
Dick Horton
Joyner & Hogan Printing Company
MacCurrach Golf Construction Inc.
Metro Water Services
Mid-TN Erosion & Sediment Control, LLC
Parthenon Plumbing
Rains Electric
Sharon Pigott, Architect
Tennessee Golf Association
Robyn Wood, Wood Tree Service