LOOKING BACK
Inspired by the land and supported by our community, we are excited to share all that we have accomplished this past year on our mission to protect Warner Parks…
---
320 Acres of Invasive Plant Removal
Thanks to the efforts of Invasive Plant Control Inc. and our incredible Pullin' Party volunteers!
Complete Inventory of our Forests
In partnership with The Nature Conservancy, we conducted a tree inventory throughout all 3,187 acres of our forest. Here are some of the initial reports.
100 Large Native Trees Planted
We relaunched our Tree Trust Program this year and have already planted 100 large native tree species in the Parks. We are working to replenish our canopy and combat the threat of diseases and invasive plants in our forests. Our goal is to plant 1,000 trees in 2022!
A History of Nashville's Warner Parks
After 8 years of research and collaboration, we released the first edition of our Warner Parks history book. Purchase a copy today!
Cutting-edge BIRD Program Research
In case you missed it, our very own BIRD researchers not only had their first foreign bird detection for their MOTUS study, they captured and banded a rare Northern Saw-whet Owl!
Installation of 12 New Timber Gates
We replaced 12 metal gates throughout the parks with durable, sustainable timber gates as part of an initiative to enhance and improve Warner Park infrastructure.
Updated Maps at all Trailhead Kiosks
All trailhead maps have been updated throughout the parks. Make sure to go check them out!
---
LOOKING AHEAD
The generous support of our community makes it possible to protect Warner Parks. This is what you will help make possible in 2022…
Restoration of all 16+ miles of hiking trails
The impact on the Warner Parks trails system has nearly doubled in the past few years. We will be launching a trail preservation project in January 2022 in an effort to maintain the integrity and safety of our primitive trails and bridges. Want to support this project? Tip the trail!

Clearing of 400 Acres of Invasive Plants
Invasive plants prey on our native species, outcompete them for food, carry harmful diseases, and can prevent our native plant species from reproducing. We have a vision to be #InvasiveFreeWP by 2027, a project that will ensure the preservation of this land for generations to come. Help us by becoming a member or volunteering.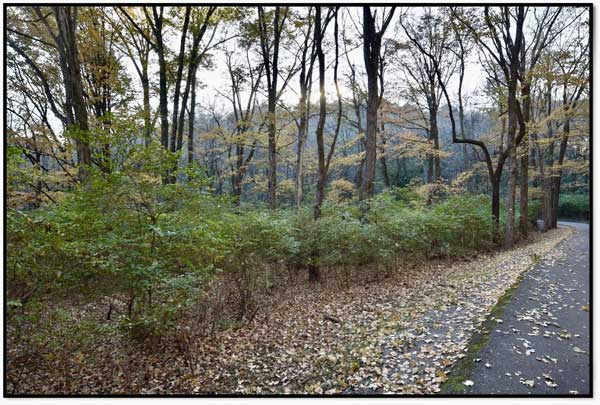 Land & Riverbank Restoration
Edwin Warner Park shelters 10 & 11 sit right in the Little Harpeth River floodway, encroaching on the riverbank and riparian buffer zones. We plan to relocate these shelters and impervious parking areas to improve the floodway and restore the integrity of the riverbank.
‍
Warner Park Nature Center Play Zone
We believe in the power of connecting youth to nature. In the coming year, we will be able to initiate plans to build a brand new shelter and nature play zone at the Warner Park Nature Center Campus!
‍
Historic Site Preservation: Hodge House
The Hodge House was built by the Hodge family in 1811, and we plant to continue restoration efforts to provide a unique venue for historic interpretation, environmental education, and special occasions. Reserve the hodge house for your next event!
---
We exist to ensure the Warner Parks will be protected for generations to come. We could not do it without you!
Support the Warner Parks by becoming a member, donating, or volunteering.