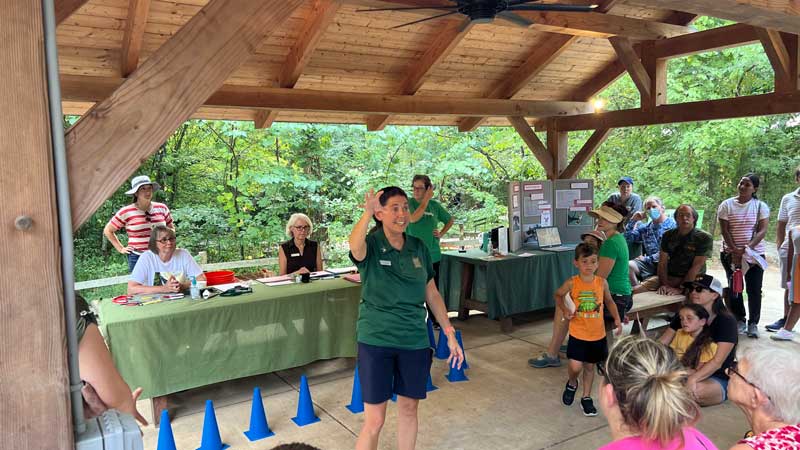 Ruby-throated hummingbirds are migrating south and busy visiting our feeders and flowers! This free event features fun and educational activities for people of all ages, including hummingbirdbanding demonstrations from 9 a.m.-noon, live hummingbird observation stations, bingo and scavenger hunts, face painting, arts and crafts, tips on attracting hummingbirds, and much more.
Leaders: Nature Center Staff and Volunteers
Registration not required.