Urban Nature Program
INSPIRING AN APPRECIATION FOR NATURE AND CONNECTION TO THE OUTDOORS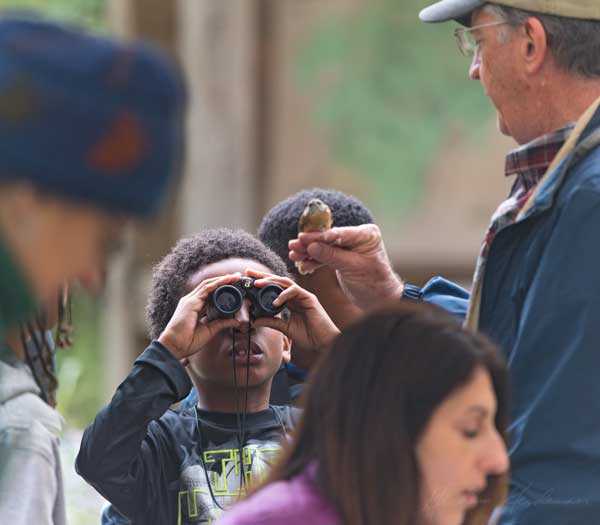 A Multifaceted Approach to Connecting Urban Youth to the Natural World
We partner with the Warner Park Nature Center and Metro Parks Community Centers to provide high-quality outdoor and environmental education experiences for Nashville urban youth.
Through Afterschool Nature Clubs, People Exploring Nature (P.E.N.) Pals Camps, and fall campfires and cookouts, we hope to inspire an appreciation for the natural environment, a connection to the outdoors, and an awareness of nature in local urban communities.  
Led By A Dedicated Team of Urban Naturalists Making a Difference
Part-time staff at the Nature Center work to develop and implement a variety of camps and events—Afterschool Nature Clubs, P.E.N. Pals Camps, Fall Cookouts & Campfires—throughout the year.
Support the urban nature program
Ages 9-13 | Summer 2022
Spend a week in the outdoors exploring what fascinates you! Search for tadpoles, turn over a rotting log and hunt for salamanders. We'll hike, encounter live animals and new adventures.
Ages 8-12 | Summer 2022
Nature Detectives After-School Nature Clubs are offered through the Urban Nature Program at Metro Parks Community Centers. Youth meet monthly with our Urban Naturalist to explore, observe, and develop an appreciation for nature in their neighborhood park.
Ages 8-12 | Summer 2022
| | |
| --- | --- |
| ‍Community center youth experience the Warner Parks during the fall season. Earlier sunsets and cooler temperatures mean it's time to roast hot dogs, make s'mores, and enjoy time around the campfire. | After enjoying a cookout supper, youth explore the Parks on a night hike where they call for owls, listen for coyotes, view the night sky, and return for s'mores, songs, and stories around the campfire. |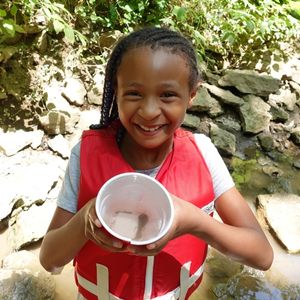 Did You Know?
The Urban Nature Program serves over 1,500 urban youth annually.
From Afterschool Nature Detectives to P.E.N. Pals day camps and fall cookouts, the Urban Nature Program hosts 83 annual programs and collaborates with 12+ Metro Parks Community Centers.
Our Partners and Sponsors


Vol Call
Volunteers are always needed to help run our Urban Nature Programs!
Contact us about ways to get involved.
Program Sponsorship
Nashville area businesses can play a vital role in funding this program and our parks.
Contact us about ways your organization can help.
Stay in Touch With Your Friends