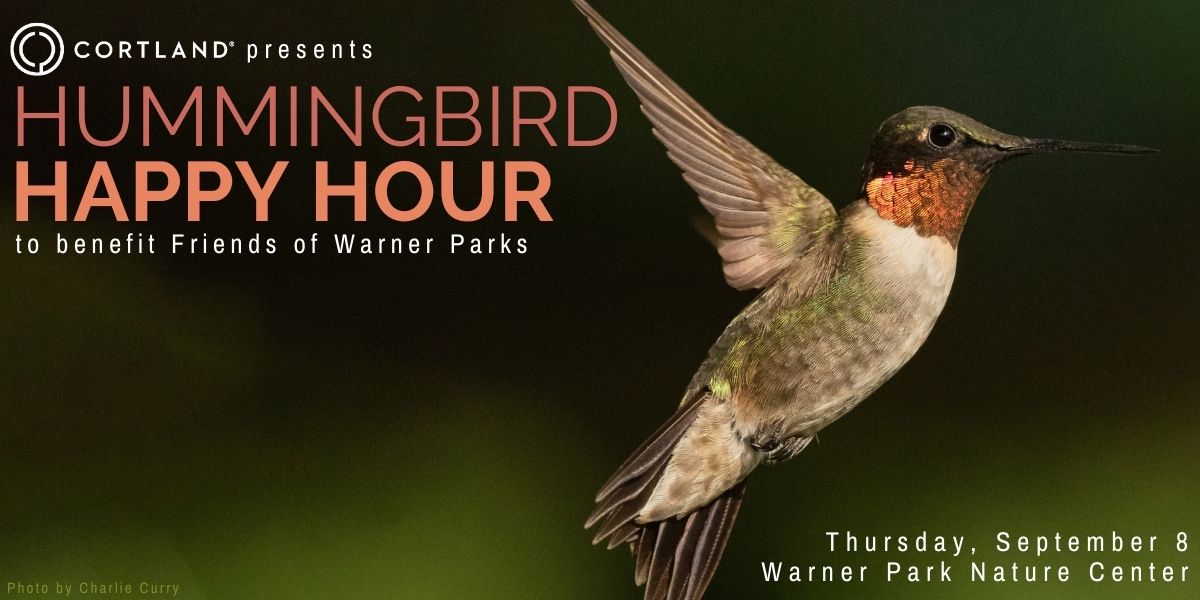 Each fall, the Ruby-throated Hummingbird flies south for the winter, passing through our Warner Parks on its way to Mexico and Central America. During our Hummingbird Happy Hour, Ruby-throated Hummingbirds will be buzzing about, visiting our feeders and flowers before starting their tremendous journey south.
Join us as we celebrate this annual migration with cocktails, brews, light bites, and live music on the back patio of the Warner Park Nature Center! Hummingbird experts from our BIRD Program will be present to educate and raise awareness about these magnificent birds– you won't want to miss it!
Ticket sales support the Warner Parks BIRD Program, a legacy of avian research that contributes to the long-term health and viability of bird populations while fostering respect and stewardship for birds, their habitats, and nature.