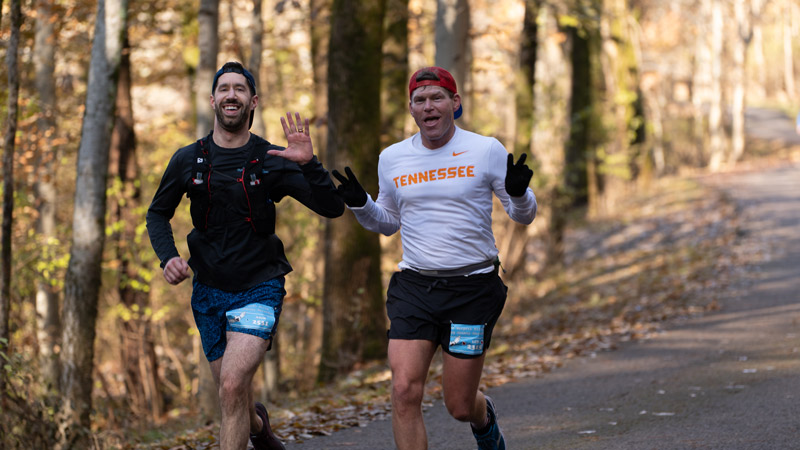 The Harpeth Hills Flying Monkey Marathon is about the joy and pain of running a unique, and uniquely challenging 26.2 mile course in the beautiful and historic Percy Warner Park, nestled among the Middle Tennessee Harpeth Hills. It promises approximately 26.2 tough and memorable miles, with a total of over 3600 feet each of elevation gain and loss, or over 7200 feet of overall elevation change.
Thanks to race founder and FOWP Board Member Trent Rosenbloom, all net marathon proceeds will be donated as an unrestricted gift to Friends of Warner Parks in support of our mission to preserve and protect Warner Parks.
Read more about this race and register to run at the Harpeth Hills Flying Monkey Marathon Website. Not a runner? Consider volunteering for the event!