Fall Migration Bird Banding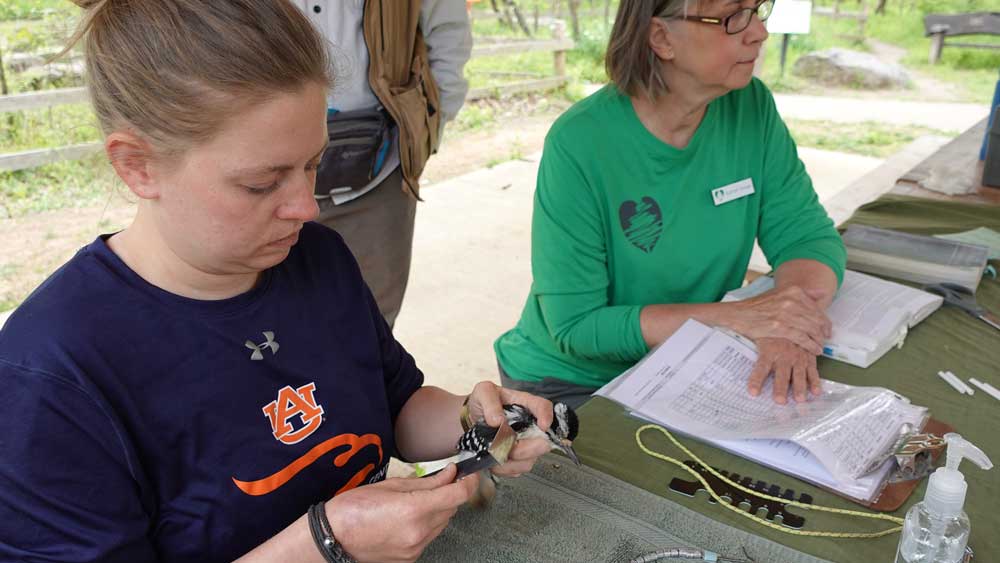 Stop by the bird banding table at the Warner Park Nature Center to see birds up-close and observe bird research in action as birds migrate south for the winter. Fall migration is one of our favorite times of the year and the project has been on-going for 41 years!
Licensed banders from our BIRD Program manage the bird banding station and use mist nets and traps to carefully catch, band, and release each bird.
Depending on the number of birds and the number of trained volunteers assisting that session, we are happy to answer questions about the birds and banding and discuss data collected and bird banding tools. We have some amazing bird banding stories to tell! Of course, the safety of the bird is the most important part of banding, and if we are too busy with the birds and unable to talk, you are still welcome to observe quietly and enjoy watching the process. Kids are welcome!
Registration not required. Handicap accessible. Sessions will be canceled for rain, inclement weather, or unforeseen emergencies.
Want to read more about our BIRD Research? Check out our Nature News!