Fall Migration Bird Banding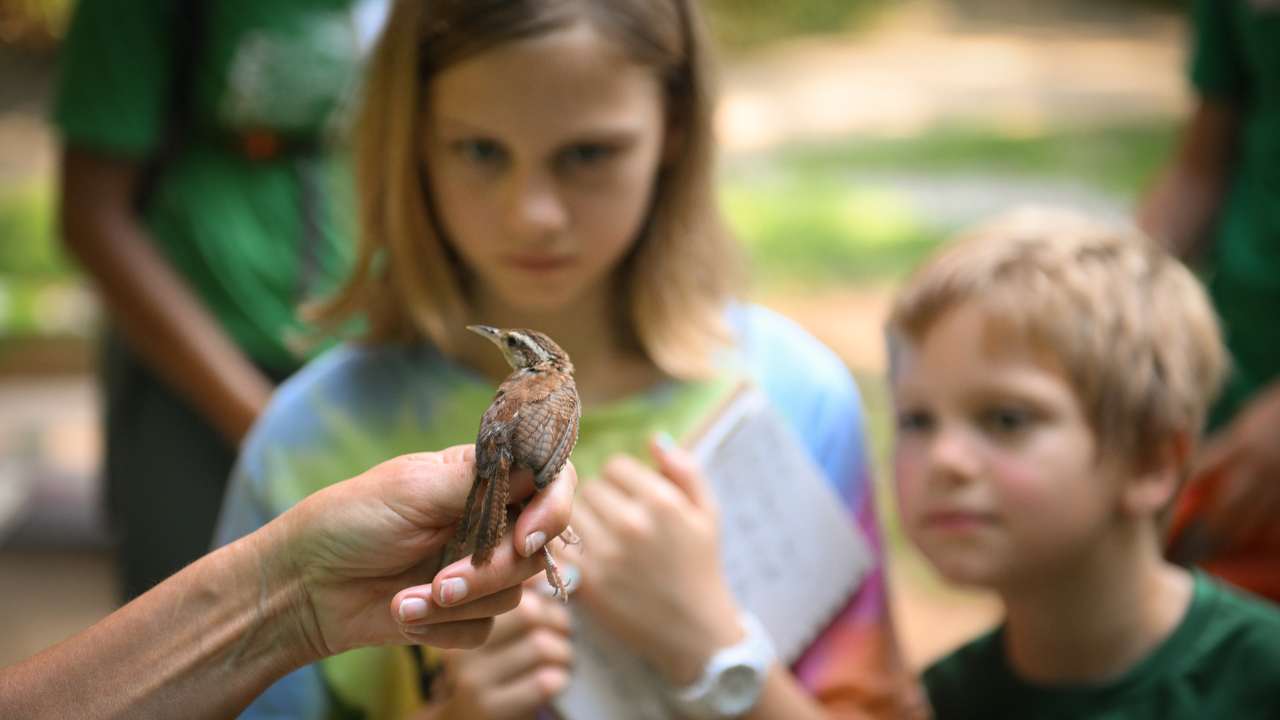 Fall migration is one of our favorite times of the year! Join us for fall migration bird banding at Warner Park Nature Center to observe our federally licensed bird banders capture, band, and collect information about each bird's age and health. This long-term banding station is open to the public and has been ongoing since 1983 to help us to understand bird populations and the importance of Warner Parks for birds.
Depending on the number of birds and the number of trained volunteers assisting that session, we are happy to answer questions about the birds and banding and discuss data collected and bird banding tools. We have some amazing bird banding stories to tell! Of course, the safety of the bird is the most important part of banding, and if we are too busy with the birds and unable to talk, you are still welcome to observe quietly and enjoy watching the process. Kids are welcome!
Registration not required. Handicap accessible. Sessions will be canceled for rain, inclement weather, or unforeseen emergencies.
Read more about the Warner Park BIRD Program
All banding, marking, and sampling is conducted under a federally authorized Bird Banding Permit Issued by the U.S. Geological Survey's Bird Banding Laboratory.